Seniors will bring home flyers as well!! #DawgsEAT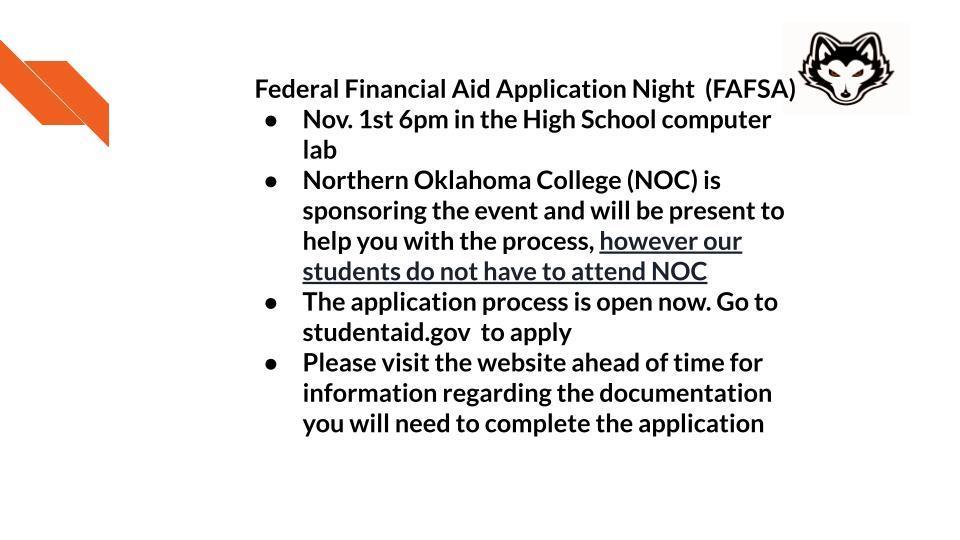 Several questions have been asked since we have posted about sign ups for the ACT test. Please click the link below to access a document outlining our ACT procedures for Pawhuska High School. #DawgsEAT
https://5il.co/1inlt

10th, 11th, and 12th grade students will be taking the ACT on Oct. 18th. There is a sign up sheet in the office, please encourage your student to sign up. We need an accurate count by this Friday. The test is free to the students. #DawgsEAT
#DawgsEAT

Junior High Potential and Kinetic Energy Project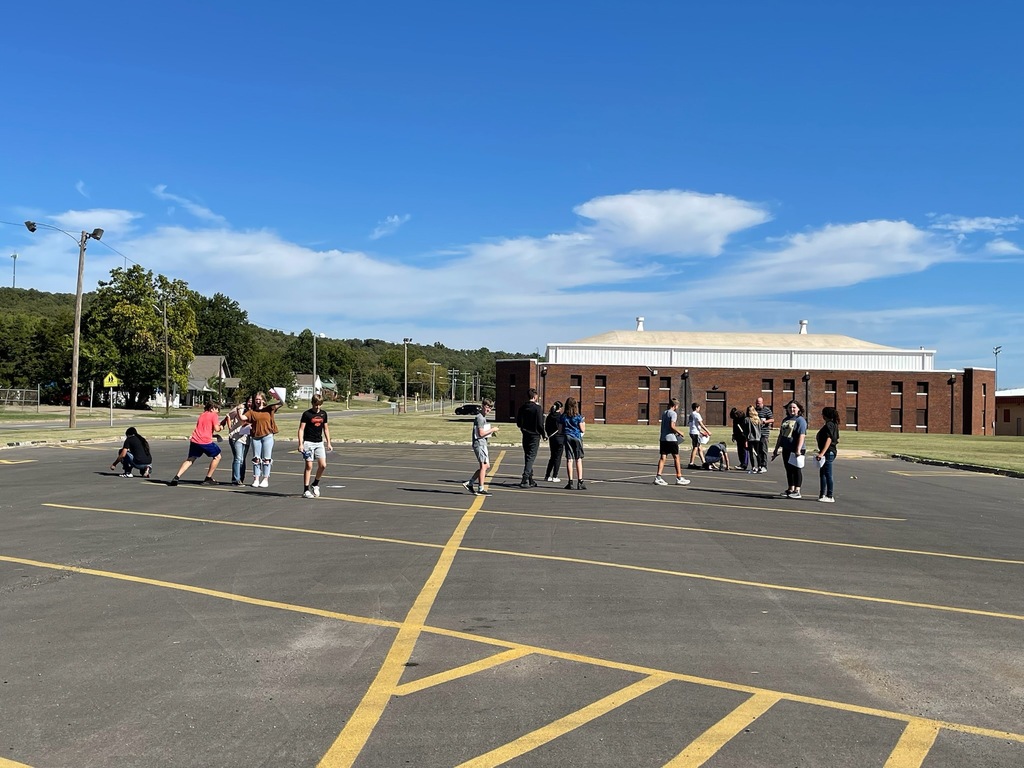 No school on Friday. Monday is a virtual day for all school sites. We will serve breakfast in the Upper Elementary cafeteria from 8-8:30 a.m. and lunch at 11:00-Noon. (Dine in only) Our afterschool building will be open from 8:00 a.m. to 3:00 p.m. for any student that does not have internet access during their assigned virtual class period.
#DawgsEAT

Lady Huskie Softball is on the road to Mangum Ok for District play Friday, September 23. First game starts at 10:00 am. Go Lady Huskies!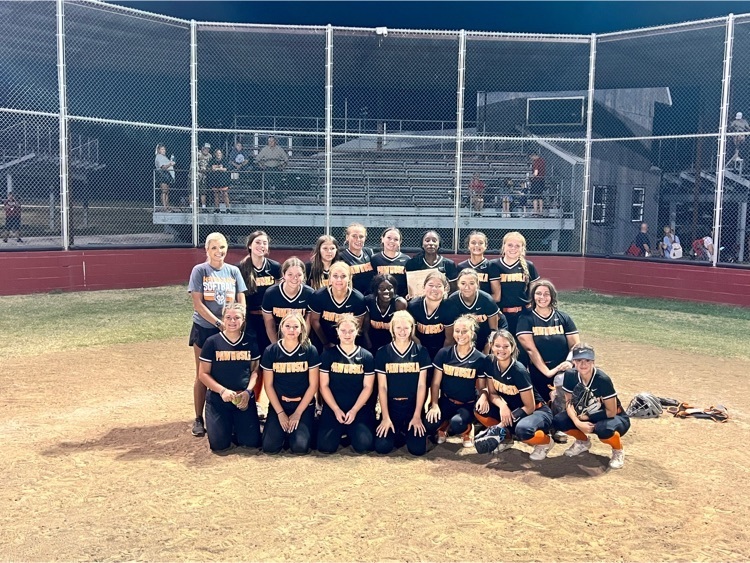 Sr night tonight 5 pm softball field. Come support the Lady Huskies. Congratulations Sr Zowie Miles and Miya Curry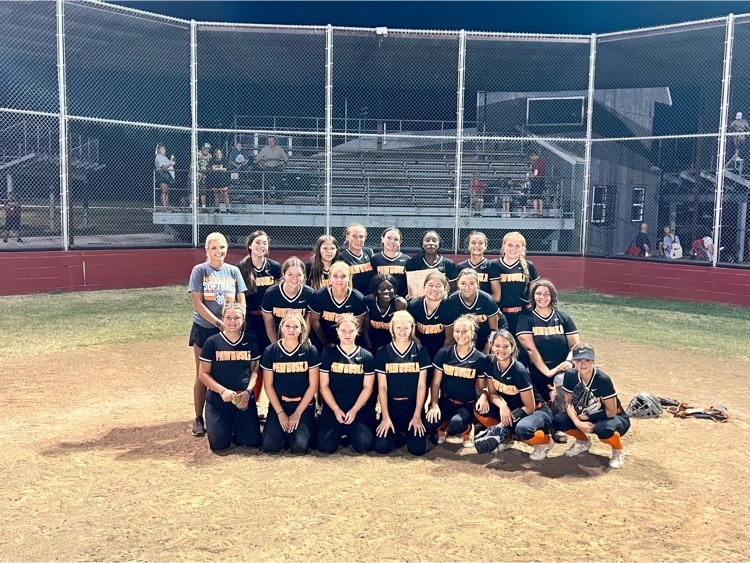 Tomorrow, 9/20/22 Synco will be on campus at 9 am to discuss letter jacket orders. Students will be able to size and order tomorrow. You must bring a $100 deposit to place an order. If that is not possible tomorrow, you are welcome to get sized and contact Synco at a later date to place the order. #DogsEAT
#DawgsEAT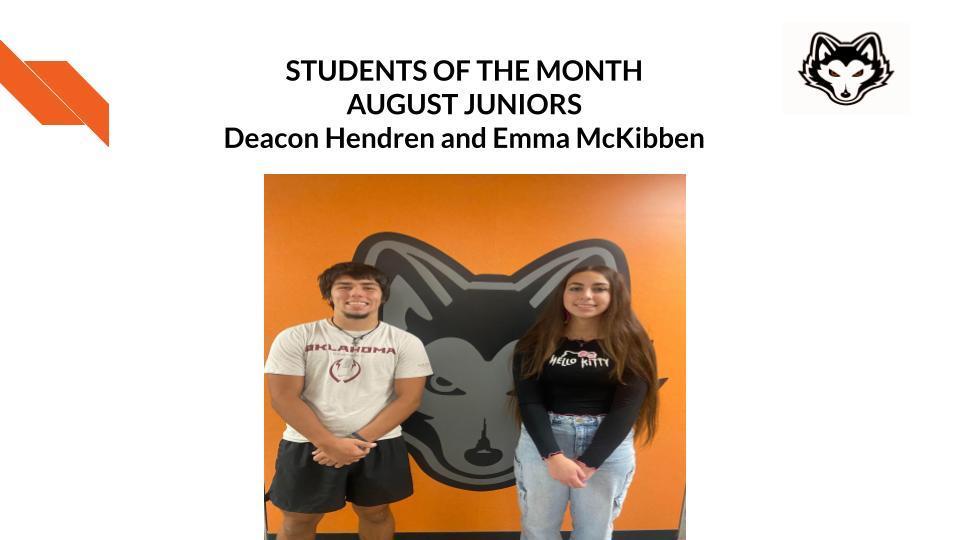 P-EBT Information - to acquire STN number for your student, please contact the school site office.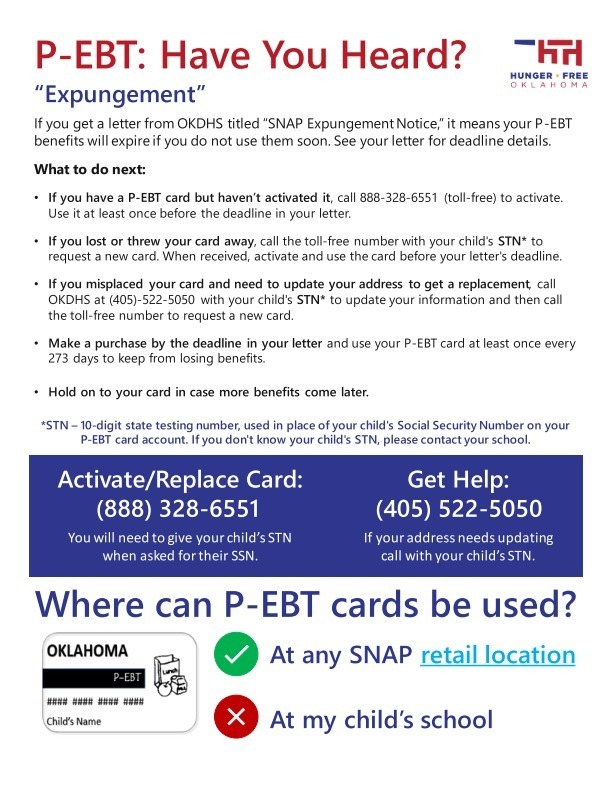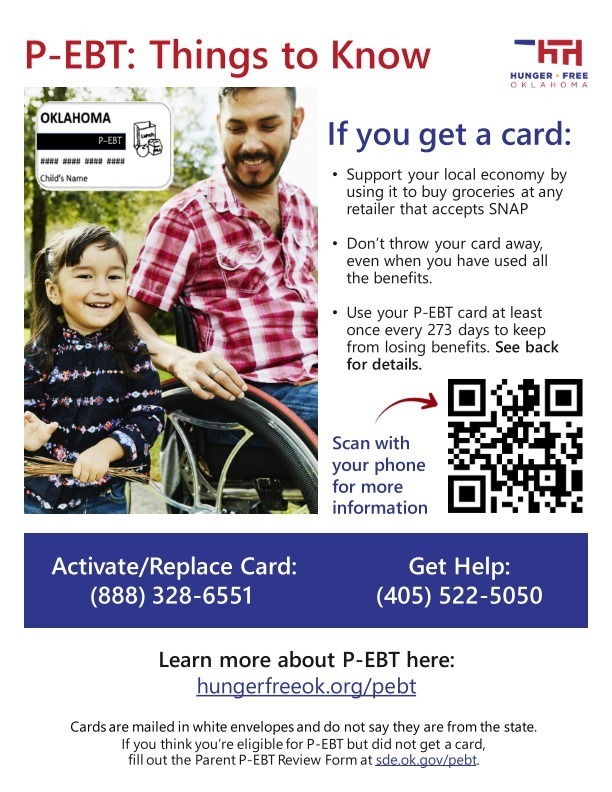 #DawgsEAT
#DawgsEAT

Families, We are excited that we have been presented with an opportunity through the Waterford.org Upstart Program. Waterford is providing us a resource for our upcoming 4 year old PreK students this Fall of 2022. Each family will be provided with a computer, internet (if needed,) a family coach and their award winning software in the areas of Reading, Math and Science. Families will get to keep the computer IF the child completes the program. The child will need to be on this program for 5 days a week and only 15 minutes a day. This is a first come first serve basis. We encourage you to get your upcoming PreK 4 year olds students registered SOON by going to the website or calling the number on the flyer. GREAT opportunity! Don't miss out!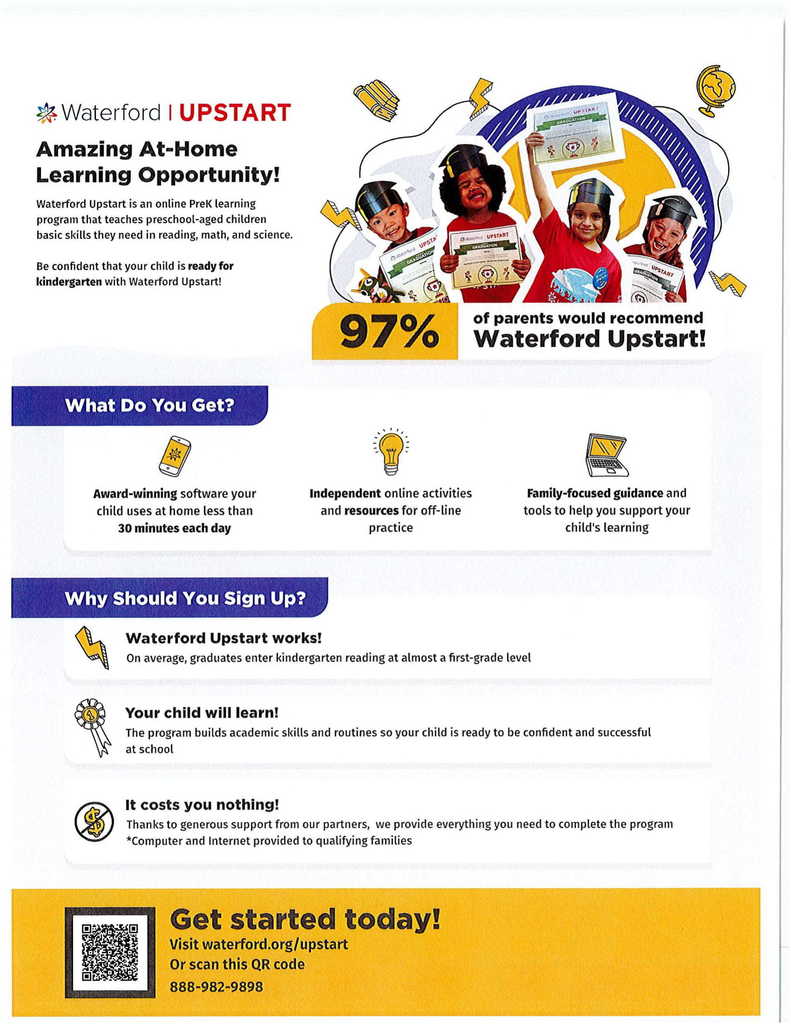 #DawgsEAT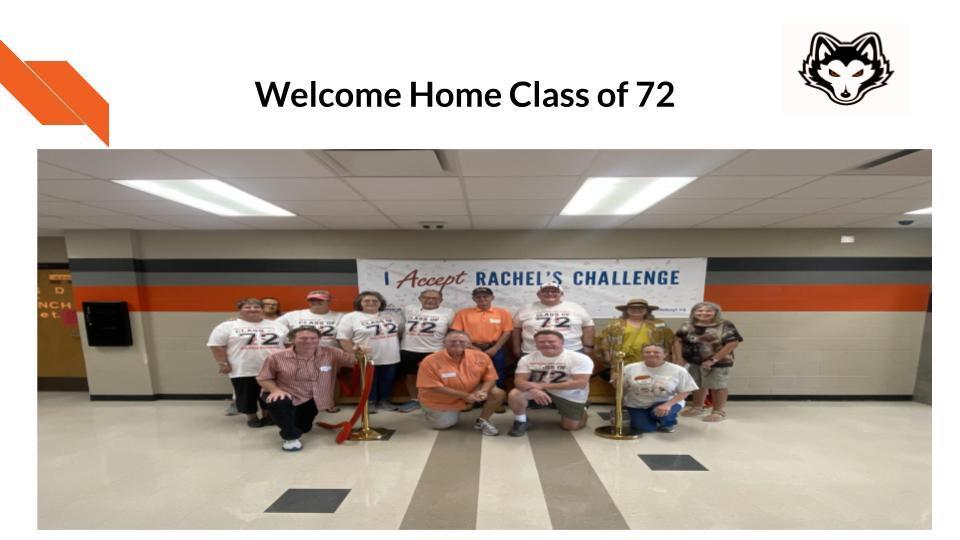 Good news for Indian Camp Elementary families! We have been notified by Oklahoma Child Nutrition, Indian Camp Elementary qualifies to be a CEP school for this year. Therefore all students at Indian Camp Elementary will receive free breakfast and lunch for this final year of the CEP eligibility. If you have paid for meals Mrs. Wann will be contacting you about a refund.